Where do you work for Aspire?
I am generally based at St. Georges in Pendleton, however my role requires visiting different places seeing the people we support and meeting with my teams, around the Salford area.
What do you do as part of your role?
I work as a service manager; my responsibility is Supported Living. That includes being part of the operational management team, supporting Team Managers and reporting to the Head of the Service. You can say the role is office based, but you will see me around.
What do you enjoy most about your new role?
I enjoy contributing to the positive change. I think I joined the team in a very exciting moment, a time of new vision and values, digitalisation plans, continuous improvement, and taking steps forward, I hope I can bring something to the table and look forward to being a part of it all.
Also, I enjoy seeing people being equipped and empowered so they can use their full potential, natural talents, and strengths.
What is life like outside of work?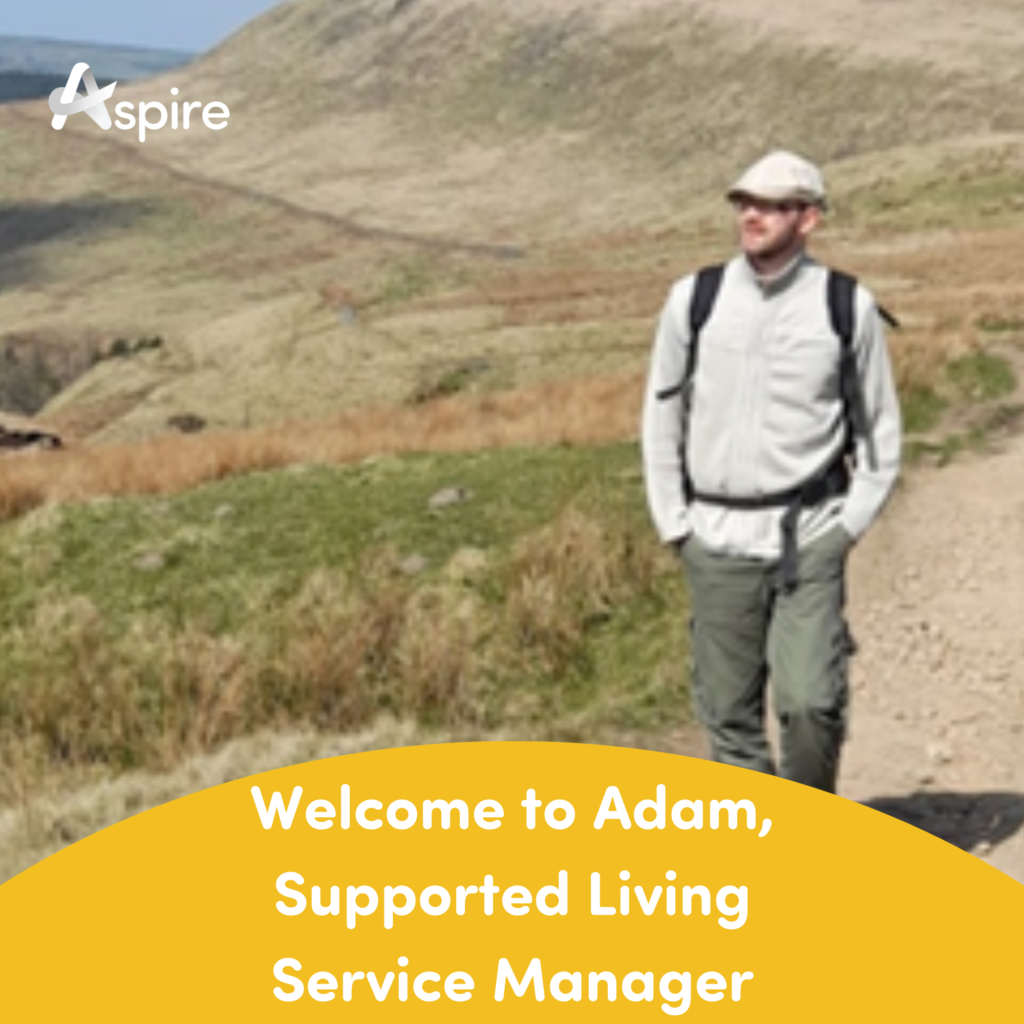 Outside of work I hike a lot, Peak District is my 'second home', I love visiting National Trust places. I like kayaking, cycling, and practice DIY in the garden, that is if the weather permits… If the weather is less favourable, I read books and play the guitar, I prefer the first being made of paper and the second made of wood. I support digital technology, but I think I like interacting with real things and real people, too.