This week is 'Love Parks' week. Love parks week gives people the chance to share their favourite green spaces and parks. Whether you enjoy picnicking in the park, going for a leisurely stroll, walking your dog, doing exercises in the park, or using a playground, our parks allow us to enjoy the fresh air whilst interacting with locals, playing and relaxing in a green space. 
We have asked our staff team and the people we support where their favourite accessible parks are in Salford. Read more below:
Springwood School Community Playground
Springwood Community Playground is situated in Swinton, in the grounds of Springwood primary school.
It is a relaxed, quiet, and safe place for children with learning disabilities to explore and play. It is accessible for children in Salford who have an EHCP. It has a variety of play equipment that is wheelchair accessible and suitable for all, along with changing facilities and fully accessible toilet facilities. The playground is available to use by families on weekdays after 4.30 pm, on weekends, and during school holidays.
Please link the link below to find out more information on how to book:
Community Playground – Springwood Primary (springwoodschool.org.uk)
Address: Barton Road, Swinton, Manchester, M27 5LP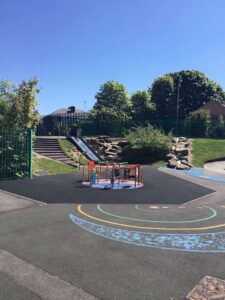 Peel Park
Peel Park is situated in Salford and is the oldest public park in the city. It has a loop trail that is fully accessible and is well used by the public for walks, runs, and nature trips. The park features the Peel Park Monument and a river, as well as a Tree Trail and a 'Find it in the Park' game which can be downloaded from the Salford City Council website.
It is also home to the Salford Art Gallery and Museum which is fully accessible, free to enter and hosts a range of events and activities throughout the year. 
If you have a furry friend, dogs can visit Peel Park but must stay on a lead.
There is a car park in front of the Salford Museum and Art Gallery with three disabled parking bays and accessible toilets within the museum. 
The walk is wheelchair friendly and accessible.
Address: The Crescent, Salford M5 4WU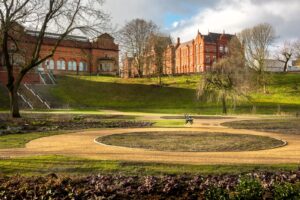 ​
RHS Garden Bridgewater
RHS Garden Bridgewater is a new lovely 154-acre garden which has recently been transformed into a beautiful garden place. It's a great space for picnics in summer, or for visiting the many events held throughout the year.
The RHS is wheelchair friendly and accessible with beautiful gardens and walks including sensory gardens. There is also a lovely café overlooking a pond and a picnic area with tables and benches for people to relax and enjoy homemade snacks. There is also a wellbeing garden which is available to book for community groups if you are looking for a place to host a small event or outdoor activity. It is a quiet, safe, and secure place at the centre of the attractions, and particularly suitable for people living with a disability, dementia or mental health to enjoy. 
There is free entry to all Salford residents every Tuesday.
​​​​​​​For more information, please visit RHS Bridgewater website https://www.rhs.org.uk/gardens/bridgewater
Address: Occupation Road, Manchester M28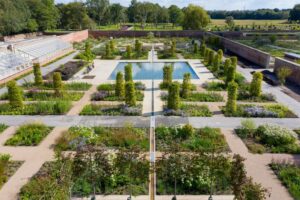 Buile Hill Park Walk
Buile Hill Park is situated in Salford. Buile Hill is a grade II listed public park and is the largest and second oldest public park in the city.
There is a path around the park which is flat and accessible, with plenty of green spaces to sit and relax. Other facilities include a tennis court, an outdoor gym and a children's play area as well as a 'Tree Trail'. The Pavillion Cafe is open to the general public and serves up delicious cakes and snacks. The park also hosts a great range of activities throughout the year, including visits from Santa, car boot sales and dog shows. 
There is also a car park in the grounds with disabled parking and disabled toilet facilities.
Dogs can visit Buile Hill Park.
The walk is wheelchair friendly and accessible.
Address: Eccles Old Road, M6 8GL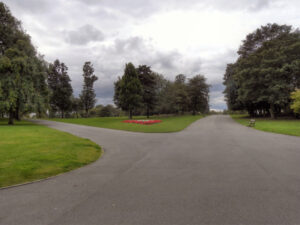 Clifton Country Park
Clifton Country Park is situated in Clifton. It is a lovely place to explore open woodland, walk around the lake or enjoy a picnic.
It has a woodland trail that is marked and signposted for accessibility and distance.  There are different routes for you to choose to ensure it is suitable for everyone. Clifton Country Park is wheelchair-friendly and accessible, weather depending. It can occasionally be muddy if the weather has been very wet, but is a great option in the summer months.
We particularly enjoy finding Hogwarts Den, a woodland hideaway along the lakeside path with a host of fairy-themed items and ornaments on display followed by a brew and cake in the visitor centre cafe!
Clifton Country Park also has a car park with disabled bays, accessible toilets in the visitor centre and allows dogs.
Address: Clifton House Rd, Clifton, Salford M27 6NG